The Research Institute of Water Management of T. G. Masaryk, Together with other project partners, hereby invites especially the professional public to the "Introductory Conference of the Water Center" held on November 4, 2021 in the National Technical Library (https://www.techlib.cz/cs/2694-konferencni-sluzby-a-pronajmy#balling). See the program below for more information.
THE CONFERENCE IS HELD UNDER THE AUSPICES OF THE MINISTRY OF THE ENVIRONMENT.
To apply for registration, contact the project coordinator's - petr.brezina@vuv.cz.
Program - Program - final.pdf
Transport to the venue:
Metro: Dejvická station
Tram: Lotyšská station
Bus: National Technical Library stop
Current information on transport can be found at - www.idos.cz
Conference venue map:
National Technical Library - Balling Hall, Technická 2710/6, 160 80 Prague 6 - Dejvice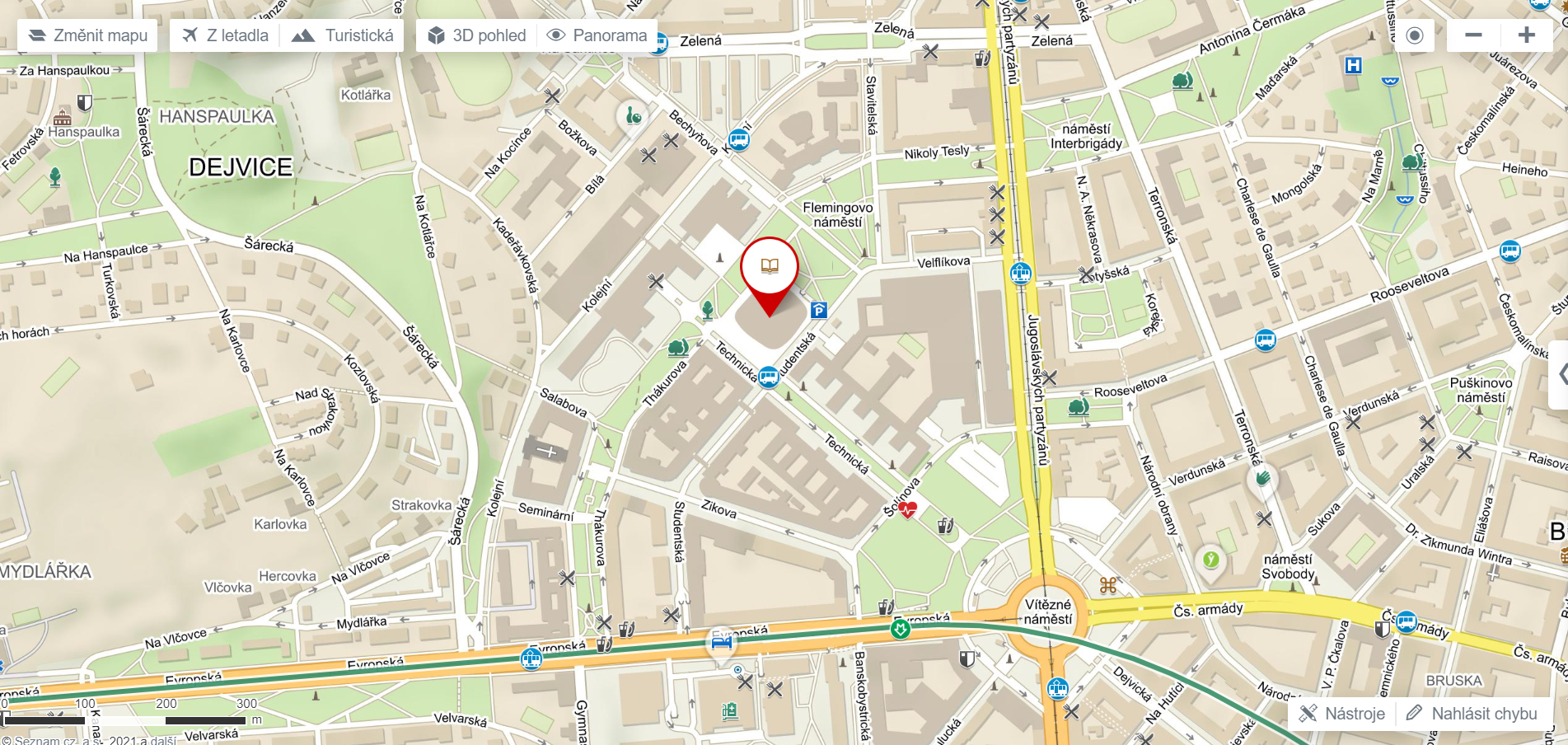 The conference will take place in the Balling Hall - the hall offers 196 seats in the auditorium with the possibility of adding 50 seats on the balcony. 182 seats in the auditorium also offer connection of computers to the 230V supply voltage and metallic data network. The hall is also covered by a wireless network with internet access.